Big Frank Schuler
has been in the housing business in Florida & North Carolina since 1981 to present. Licensed Realtor/Broker in NC & GA, Big Frank just celebrated his 15 years working with EXIT Realty Mountain View Properties, Murphy NC 28906. He is a Top Producer of The Year and is in the Top Ten Agent of all EXIT offices in NC in the last 14 years and is again, earning Top Selling & Listing Agent of 2018 with EXIT. He focuses, provides top-notch customer service and helps people succeed. With over 38 years of experience, competent and compassion, reputation and technology knowledge that make Big Frank successful in his real estate career.
Big Frank's expertise is helping YOU find your next homes and sell your current homes. He is professional, always makes his clients a priority, knows the real estate markets and trends. Buying your dream home is exciting but at the same time is mostly an intimidating process for many people and Big Frank understands that. He LOVES his job. He loves making people laugh, seeing people happy and stress-free. Big Frank always goes beyond to help clients and work with the local lenders, inspectors, builders, appraisers, surveyors, and other professionals to make sure the transaction process goes smoothly.
Having moved to Murphy NC from Leesburg FL back in 1996 and he has never looked back. Being originally from New England, MA. With his busy schedule and is a hard worker, Frank tries to take a day off (Sunday) to go to the Church with his wife and take every opportunity to be outdoors and play with their three beautiful dogs Maggie, Olaf, and Dohdoh. He loves fishing and boating on the beautiful Lake Hiwassee, Lake Nottely, Lake Chatuge, Cherokee Lake... Big Frank also loves Antique hunting at our local Flea Markets, rides on the backroads and shoots the wildlife with his camera.
Check out some of his many rave Reviews and also at http://www.zillow.com/profile/Big-Frank-Schuler/?rx=true, and his Blog HERE.
BIG FRANK Schuler was Featured in the July 15th 2019 edition of Top Agent Magazine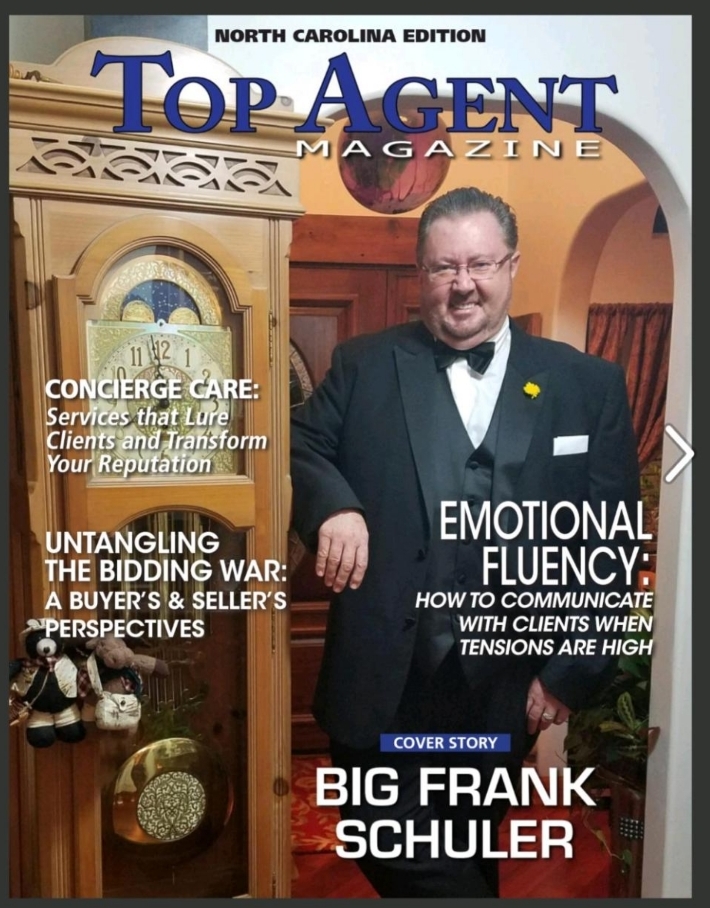 Murphy NC: BIG FRANK Schuler of EXIT Realty Mountain View Properties was featured in the Cover Story of Top Agent Magazine in July 15th, 2019. Top Agent Magazine is the premier real estate magazine featuring the foremost real estate agents, mortgage professionals, and affiliates in the USA, Europe, Canada, Australia, and New Zealand. Top Agent Magazine features the top producing and most accomplished professionals in the real estate industry, offering an in-depth look at their careers and providing a blueprint for their success.
To be considered for a feature in Top Agent Magazine all professionals must go through a nomination and interview process. ALL Candidates are then evaluated based upon production, professionalism, as well as industry and community involvement. It is considered a privilege to be nominated as it speaks to a certain success level all real estate agents strive for. Top Agent has set itself apart as a trusted source of real estate information and inspiration. BIG FRANK Schuler is a stellar example of the kind of prominent leaders of real estate we are proud to feature in Top Agent Magazine.
Information on nominations receiving this recognition can be found online at http://www.topagentmagazine.com/nominate-a-real-estate-agent-to-be-featured/
I was Featured for being a TOP PRODUCER in the industry and my unique DO YOU KNOW BIG FRANK? advertising." For more information about BIG FRANK Schuler, please call 828-837-0991, email bigfrank@28906.com, or visit EXIT Realty Mountain View Properties 1900 US Hwy 64 West, Murphy NC 28906.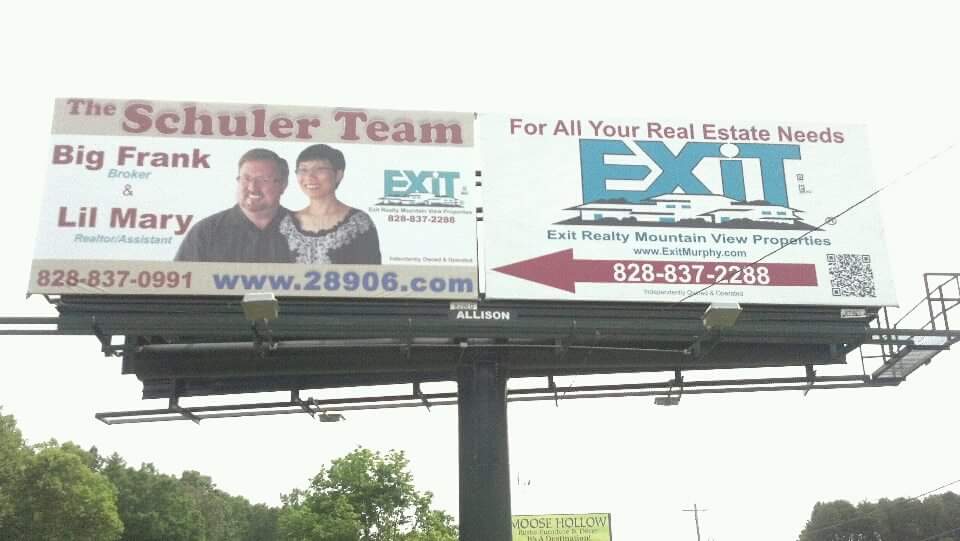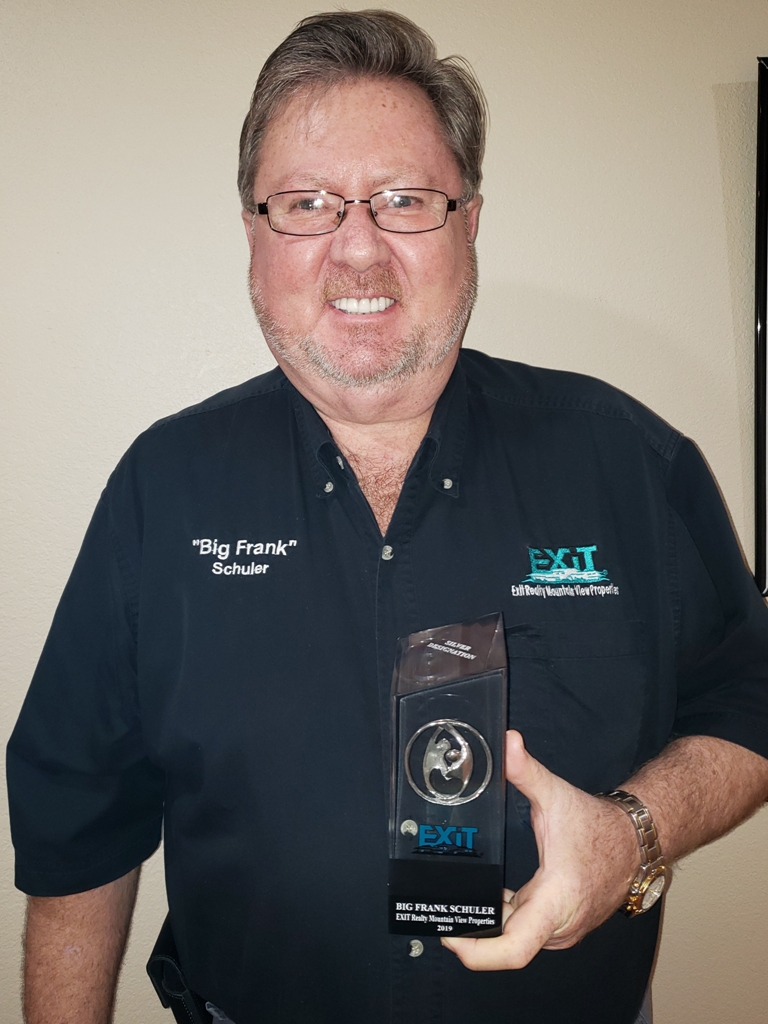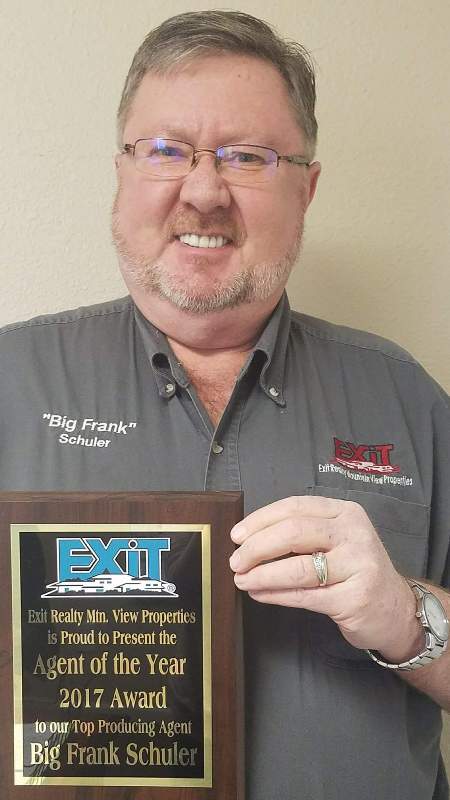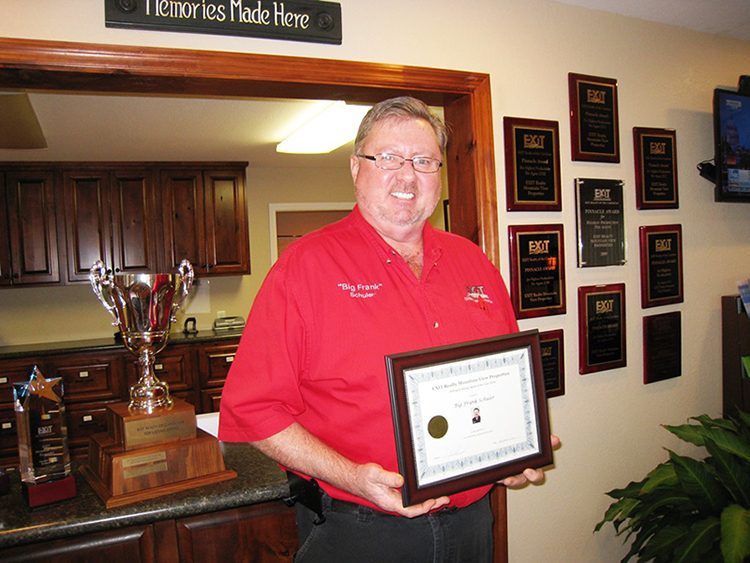 Mary HongPhuc Le Schuler (Lil' Mary) has been in Real Estate since 2010. She is a licensed Broker/Realtor in NC. She works many years in hospitality and customer service industry, recruiting, training, import & export in Vietnam, France, and U.S. Mary can speak Vietnamese, English, French and some Mandarin and worked over 4 years as a Senior Executive Casino Host-Multi Lingual at Harrah's Cherokee Casinos. Mary is great at translating and putting customers at ease about making their move.
Enjoy being an entrepreneur and working together with her husband Big Frank, Mary is an invaluable member of The Schuler Team and customer relations. She works hard to make sure using cutting-edge technology to market and promote properties for sale exposure on over 300 professional real estate websites, blogging, and social media that giving our clients/customers the best opportunities to search, buy, sell and invest in real estate in the mountains.
Falling in love with Big Frank and the beautiful mountains when Mary first came to Murphy, she is proud to call Murphy home. Mary enjoys reading, gardening, cooking spicy dishes and using lots of fresh herbs and vegetables. She also enjoys painting, morning walking with her husband Big Frank and their three dogs. She enjoys so much being outdoors, hiking, fishing, and boating. Mary definitely loves to keep educating herself and has earned a Master's degree in Business at Western NC University (WCU). Check out her Blog HERE.
Please don't hesitate to call, text, email Mary at 828-557-0273 / mary@28906.com.